With our ICT expertise we help community colleges ensure student success with relevant, scalable and sustainable pathways, fundable project solutions and industry guidance reports. Ask for a custom opportunity assessment for your college!
ICT-Digital Media Sector Team
The ICT-Digital Media Sector team focuses on relevant and effective skills training in the ICT sector. Working with employers, recruiters and colleges, our statewide team of 12 ICT Regional Directors of Employer Engagement identify and advance successful and trusted educational strategies, or pathways, for all students – entry, advanced, and incumbent.
Business Applications Software
There are more than 200,000 jobs available for office professionals in California each year. Prepare students with the business technology skills they need for entry-level through advanced positions in a variety of industries.
IT-Networking Cybersecurity
Many entry-level jobs in IT don't require a 4-year degree. Help your students get training and industry certifications that lead to well-paying, in-demand jobs in computer networking and cybersecurity.
Computer Science
The California Community College Computer Science Associate Degree
for Transfer is the smart and economical way
to transfer to a CSU. Best practices ensure success.
Digital Media
Unleash the communications potential of incumbent workers and new students with digital media skills for a wide range of occupations and business needs.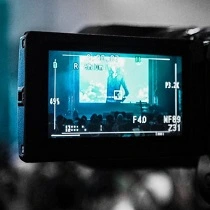 Entertainment
Enhance and publicize your
Entertainment classes statewide and help students break into the
industry ecosystem.
Boston Consulting Group partners with leaders in business and society to tackle their most important challenges and capture their greatest opportunities.
Stay in Touch
Subscribe to our Newsletter